Spring Break 2017 - Best Staycation Ever!
Who doesn't love spring break? Well, I used to love it. Now that I'm officially an adult without kids, spring break is just something that I look back on with fond memories. You know what I do love about spring break, the fact that it means summer is right around the corner. So, I say we celebrate! Whether you're one of the lucky ones that still enjoys spring breaks or you're like me, celebrating more sunlight during the day, warm nights and more time spent on patios, it's a pretty big deal. So I think we should celebrate this 'pretty big deal' with a deal of our own. WE ARE OFFERING SPECIAL SPRING BREAK PRICING AT $5.00 off per person from March 17th to March 26th! 
Use the code Spring_Break when booking at www.countryescaperoom.com to get $5.00 off!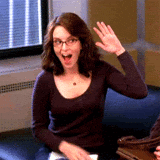 Please reload